P&DSAA PRESENTATION EVENING


P&DSAA XMAS COMP - THE CAMEL CUP - SUN 17TH DEC!!!


c.f.s.a. xmas comp results & photos



4 SEASONS RESULTS FOR 2017!!! WELL DONE P&DSAA....



REMINDERS/DATES FOR DECEMBER



C.F.S.A. XMAS COMPETITION 2017
SAT/SUN - 9th/10th of december



REMINDERS/DATES FOR NOVEMBER


P&DSAA & CFSA STANDINGS FOR AUG & SEPT NOW UPDATED!



news from P&DSAA COMPETITON SECRETARY - STEVE RODDING



OCTOBER REMINDERS



ST COLUMB SAC - 40th bass championship of cornwall



CAMBORNE 70TH ANNIVERSARY OPEN SHORE COMPETITION



tintagel sac open 2017 results



IMPORTANT NEWS FROM THE C.F.S.A.



september reminders



tintagel sac open competition - 9th/10th of september



FOUR SEASONS 3RD LEG REMINDER!



grenville sac open shore comp results....



C.F.S.A. RESULTS - NOW PUBLISHED



possible trip to dorset for p&dsaa members.



P&DSAA STANDINGS AT THE HALFWAY STAGE OF 2017



GRENVILLE SAC OPEN COMPETITION 2017


P&DSAA OPEN SHORE RESULTS/REPORT & PHOTO'S


news from the c.f.s.a



REMINDERS FOR JULY


P&DSAA OPEN COMPETITION SAT/SUN - JULY - 8TH/9TH.....NEWS!


P&DSAA OPEN COMPETITION 2016 VIDEO! - SEE BELOW



CAMBORNE AA OPEN SHORE FESTIVAL



website updated

START OF 2017'S 'OPEN SEASON' - ST COLUMB SAC'S OPEN SHORE COMPETITION



four seasons 2nd leg results


four seasons 2017 second leg



c.f.s.a. results for march published.


P&DSAA PRESENTATION APRIL 2017



P&DSAA AWARD WINNERS 2016



C.F.S.A. EASTER COMP RESULTS



P&DSAA PRESENTATION NIGHT (IMPORTANT NEWS!)



c.f.s.a. presentation evening
---

REMINDERS FOR END OF MARCH & APRIL.



P&DSAA PRESENTATION EVENING - FRIDAY 7TH APRIL - 7PM.



february results



MARCH 2017 REMINDER'S

p&dsaa presentation evening.


C.F.S.A. EASTER SHORE COMPETITION



casting event postponed!!!


P&DSAA CASTING TUITION SAT MARCH 4TH - 10 a.m.



Reminder of c.f.s.a. events



'shockleader' by ralph elcox



C.f.s.a. boat & shore weight's 2017 - 2020



FEBRUARY COMPETITION



RUBBISH RANT!


C.F.S.A. NEWS - COUNTY FISH RECORDER - SIMON TOMS



CASTING TUITION WITH MIKE BENFIELD - MARCH 4TH, 10 A.M.


CONFUSED ABOUT BASS RULES?

bass fishing rules 2017

news from the c.f.s.a.



DIARY DATES & OPEN COMPS 2017


Four seasons 1st leg results


JAN 21ST/22ND - 1ST LEG OF 2017'S 'FOUR SEASONS' INTERCLUB COMP.


JANUARY REMINDER'S


NEWS FROM THE AGM


P&DSAA RESULTS FOR 2016 - FURTHER DOWN THE PAGE!



C.F.S.A. NEW RULES 2017






P&DSAA 2016 RESULTS


P&DSAA SENIOR SHORE CHAMPION & RUNNER UP



P&DSAA MONTHLY SHORE LEAGUE CHAMPION & RUNNER UP 2016


P&DSAA LADIES BOAT & SHORE CHAMPION



P&DSAA SENIOR BOAT CHAMPION & RUNNER UP 2016



CAMEL CUP RESULTS & WINNER 2016


2016 FISH OF THE MONTH RESULTS



TIGHT LINES TO YOU ALL FOR 2017!!!

Powered by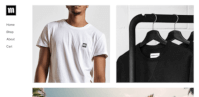 Create your own unique website with customizable templates.