agm 5th january 2016 - 7p.m. golden lion!


p&DSAA XMAS COMPETITION RESULTS & PICS


Xmas comp results


C.F.S.A. BOAT RESULTS END OF NOV NOW PUBLISHED


P&DSAA CHRISTMAS COMPETITION REMINDER!!!

OUR ANNUAL XMAS COMP (CAMEL ESTUARY ONLY) IS ON SUNDAY THE 20TH OF december. 6A.M. - 6:30P.M. - SIGN ON SHEETS ARE NOW IN PADSTOW ANGLING CENTRE, THIS IS OPEN TO ALL MEMBERS, WITH SOME FANTASTIC PRIZES ON OFFER, AS WELL AS AN ALWAYS ENJOYABLE WEIGH IN/EVENING AFTERWARDS AT THE GOLDEN LION.

PLEASE COME ALONG & SHOW YOUR SUPPORT.


attention! important news!!!

bass restriction's 2016 latest


agm reminder from penry

agm 5th january 2016 - 7p.m. golden lion!


good showing from p&dsaa at c.f.s.a. xmas comp!



2016 website news


DECEMBER COMPETITIONS


c.f.s.a. end of november shore standings & fotm


december's league competition.

western morning news final 2015 results


attention all members!!!!




four seasons continues to be a success



four seasons final leg reminder


november monthly comp results


october boat & c.f.s.a. open cashback results

c.f.s.a. standings end of october (shore)
News from november's meeting


november c&r competition

tintagel bass open results


november reminders

st columb bass championship of cornwall results


C.F.S.A. REORDERS MEETING

ifca meetings


p&dsaa clothing


october competitions

tintagel bass open

november c&r competition.


end of sept boat results

september c.f.s.a. fotm & fotm final results


c.f.s.a. shore competition end of sept


c.f.s.a. fotm final 2015 (boat)

save our seabass website

LETTER FROM MALCOLM GILBERT, A NEW WEBSITE & THANKS FROM THE COMMISIONER TO DAVID CURTIS & RECREATIONAL SEA ANGLERS IN THE EU FOR THEIR OPINIONS ON BASS CONSERVATION.


october reminders


st columb bass championship.....first prize £300!!!

2 bass competitions in october

CFSA Open cash-back Boat Festival 1st -31st october (daylight only)


tintagel open results

C.F.S.A. BOAT RESULTS END OF AUGUST

cfsa shore fotm & standings end of August.


september competitions & reminders

C.F.S.A. RECORDERS REPORTS FOR jULY

'4 seasons' interclub comp, 3rd leg


new bass rules reminder

tintagel open

bass nursery area's ifca

august reminders


bass nursery review public meeting


lobster hatchery proposal

If you want to find out more about the National Lobster Hatchery's application for planning to build a new lobster hatchery at Stepper point, there will be an informal open evening on Wednesday 5th August, between 5-7 pm in the conference room at the National Lobster Hatchery, Padstow.
camelford & district open comp

july report


C.F.S.A. boat RECORDERS REPORT (END OF JUNE)
Monthly comp reminder

C.F.S.A. SHORE RECORDERS REPORT (END OF JUNE)

grenville sac open 2015

Tope for DINKY & BRIAN

JUNE MONTHLY COMP

BASS RULE'S CHANGE!


p.a.d.s.a.a. open competition

july reminders.

c.f.s.a. easter boat comp results

Cambourne open results

grenville open competition

june competitions
st columb open results

june

'padstow open' meeting tue 19th may!

ST COLUMB OPEN

news from april


4 seasons second leg

padstow open 27th/28th june


3 bass bag limit (boat or shore)

may meeting & competitions

Next meeting & Monthly comp

presentation evening at the farmers arms


reminder for all members!!!

Nov 2014 catch & release comp

4 seasons off to a good start.

---
Powered by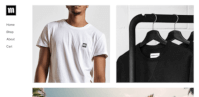 Create your own unique website with customizable templates.