length_to_weight_formulas_for_bullhuss_and_ray_species_for_catch_and_release.pdf
File Size:
110 kb
File Type:
pdf
Download File
---

NEW RULES 2017


At the Recorders meeting there were a number of important rule changes made for 2017.

This year provided the opportunity for member clubs to propose weight changes for one day competition minimum sizes and specimen weights and the annual specimen weights. It is important to point out that the one day minimum sizes for fish are well above the mandatory minimum size limits set for commercial fishing ( e.g Dab of 15cm or a mullet of 20 cm ). Minimum sizes generally provide an opportunity for juniors to record fish. Most senior competitions are very rarely won with fish fish less than 90%.

The changes agreed were relatively minor with the one day minimum size for mackerel set at 10 oz.
The one day specimen size for Small Eyed Ray was moved from 8 lb to 8.5 lb.
The Thornback Ray annual specimen weight was increased to 11.5 lb.

In addition, it has now been agreed that CFSA run competitions will be run with the same general fishing rules to avoid any avoidance of doubt when anglers are fishing generally or in competitions following some accusations over the last 12 months. Cfsa members may now use 3 rods and a total of 3 hooks when fishing in competitions. Anglers are however asked to apply common sense when fishing competitions and make room for other anglers if a mark is popular. These are meant to be social, friendly events with most people acting in a sporting way.

For many years, the Cfsa has now accepted calculated weights for shark, tope and smoothounds based upon a length to weight conversion. Last year, as a result of bass conservation measures, the CFSA also accepted the catch and release of bass if the photo of the fish was provided against a tape measure. The length of the fish can be reported on the monthly club declaration with club recorders scrutinising photographs to ensure that the length can be accurately determined. This has worked well with a number of anglers submitting the length of released bass the weight of which has then been calculated from a consistently applied length to weight conversion. Anglers have commented that this conversion does provide a reasonably accurate weight estimate normally within a few ounces of the weighed fish. Some fish are clearly fatter than others and weights may be higher in reality but this does give anglers the opportunity to release fish if they choose to do so and avoids any ambiguity with the accuracy of people's scales or whether the fish is covered in sand or gravel. This is a major step in attempting to encompass the views of all anglers not all of whom want to retain fish for eating. With the current state of bass stocks this has to be a very positive step in the right direction and demonstrates that anglers are at the forefront of conserving bass.

As we have now seen catch and release works well for a number of species, and that it can work well at the competition club level as shown by Mounts Bay Angling Society, it has also now been agreed to extend the catch and release policy to bull huss and ray species. Length to weight conversions are now available from Cefas and can be used to predict the weight of these species from their length. CFSA anglers can also help to develop a Cornwall specific length to weight conversion by sending in the length of fish together with the weight of fish that are accurately weighed. This approach will therefore again maximise the opportunity for protecting slow growing species especially old, larger specimens if an angler chooses to do so.

If an angler catches a record, wishes to eat the fish or is fishing in a competition, the fish will need to be retained and brought back to the scales.




Powered by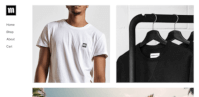 Create your own unique website with customizable templates.