^^^ QUICK LINKS ^^^



(C.F.S.A. RECORDERS TROPHY SHORE - BEST RETURNS % JAN/FEB/MARCH.)
(C.F.S.A. RECORDERS TROPHY BOAT - BEST RETURNS % JAN/FEB/MARCH.)

1. Boat Skippers Trophy-all year
2. Easter Shore Comp April - April 8th/9th
3. Easter Boat Comp - May 13th/20th
4. K.J. Holman Memorial Trophy-shore teams of 4 April 29/30th and October 21/22nd
5. Closed Dinghy Comp-all of June - up to 18ft boats
6. Closed Boat Comp - all of July
7. CFSA Junior Festival - all of August
8. CFSA Ladies Shore Comp - all of August
9. Fish of the Month Final –Shore - Sept. 24th
10. Fish of Month Final- Boat - all of September
11. Open Boat Comp-all of October
12. WMN Final November 19th
​13. Xmas Shore Comp - December 9th/10th


C.F.S.A. EASTER SHORE COMPETITION RESULTS


60+ ENTRANTS, WITH 14 ANGLERS RETURNING FISH TO THE SCALES. 10 DIFFERENT SPECIES & 9 OF THE SUCCESFUL ANGLERS RETURNING THE ALLOTED 2 SPECIES. CONGRATULATIONS TO MARTIN 'FUDGE' WILLIAMS, TAKING TOP SPOT WITH AN LSD OF 1.0080kg & A PERSONAL BEST THORNBACK RAY OF 5.0315kg. GIVING HIM A COMBINED odw % TOTAL OF 215.11%.
P&DSAA's BRYAN ROBINSON WAS OUR ONLY REPRESENTATION ON THE WINNERS ROSTRUM. WELL DONE BRYAN ON HIS 4th SPOT FINISH!
THANK YOU TO P&DSAA CHAIRMAN & ASST RECORDER ED SCHLIFFKE & P&DSAA COMPETITION SECRETARY STEVE RODDING FOR WEIGHING THE COMPETITION ENTRANTS FISH.
SPECIAL THANKS TO GWINEAR ANGLING, FOR THEIR SPONSORSHIP & HOSTING OF ANOTHER VERY SUCCESSFUL EVENT.

Powered by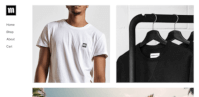 Create your own unique website with customizable templates.